"I don't know when, I don't know how,
but I know something's starting right now!
Watch and you'll see, someday I'll be,
Part of your world!" - Mana singing after she meets Prince Atem.

A fan fiction by Dennis Fielder that takes characters from Yu-Gi-Oh! and casts them in the Disney Film, The Little Mermaid and The Little Mermaid II: Return to the Sea
The Cast:
Edit
The Little Dark Magician Girl: Mana's Adventures Under the SeaEdit
Anru as Queen Athena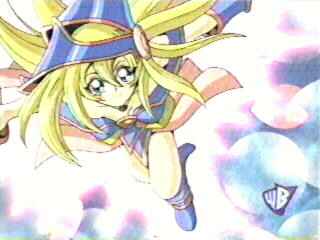 The Little Dark Magician GirlEdit
Mana/Dark Magician Girl as Ariel
Atem as Eric
Camula as Ursula
Alice Ross as Vanessa
Mahad/Dark Magician & Tristan as Sebastian
Yugi as Flounder
Joey as Scuttle
Torunka/Dark Sage as King Triton
Aknadin, Shimon, & Seto as Grimsby
Thief King Bakura and Marik as Flotsam and Jetsam
Jayden Yuki as Sharkboy
Mai & the Harpie Lady Sisters as the Daughters of Triton
Gaia the Fierce Knight as the crier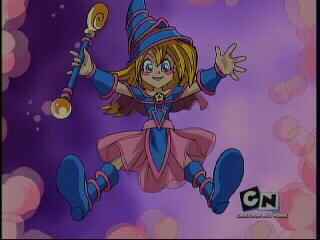 The Little Dark Magician Girl II: Return to the Ka WorldEdit
Dragon Lady as Morgana
Thief King Bakura/Diabound as Undertow
Tag & Anzu as Flounder's children
Manar as Dash
Duke as Tip
Seth as Bullies
Rex & Weevil as Cloak & Dagger
Differences
Edit
Following the lead from eframtheretardedrabit, Denis Fielder mixed the movie and musical elements together for more story elements.
A key difference is that instead of sea life, Duel Monsters are used.
This resulted in "Under the Sea" being called "In the Ka World" and the complete deletion of "Les Poissons" (pronounced LAY PWAH-SOHN)
Also, instead of being Torunka's sister like in the musical, Vivian is instead a school friend of Torunka's who was apprenticed to Torunka's father.
Also, Sebastian and Flounder are split into two characters each, with Mahad being turned into a human as well.
Also, a sub-love story is added where Mahad falls in love with Isis.
Grimsby's role is divided into several characters, with Seto and Shimon as the most prominent.
Also, while Tip and Dash are close friends when we first see them, we're introduced to Manar first as the son of Mahad and Isis, and he goes with Melody to help her out where they meet Duke.
Supporting Characters The Little Dark Magician Girl: http://www.fanfiction.net/s/5328069/1/The_Little_Dark_Magician_Girl
The Little Dark Magician Girl II: http://www.fanfiction.net/s/5540514/1/The_Little_Dark_Magician_Girl_II_Return_to_the_Ka